If you're looking for a greenhouse with a great selection, there is no better place than Trax Farms! We have annuals, hanging baskets, herbs, vegetables, indoor plants, perennials, shrubs, trees, and pond & water gardening.
While Supplies Last | Some Exclusions May Apply
August 1st: 20% off plants, excluding seasonal items and houseplants
August Loyalty
August 1st – August 15th: 2″ Venus Fly Trap 20% off, Regular: $7.99 SKU #1036899
August 16th – August 31st: 2″ Hoya Collector 20% off, Regular: $7.99 – $9.99 SKU #1035231, #1037522
Looking for a specific plant or flower that you can't find in the store? Click on the image below, purchase it through Monrovia, Monrovia will ship it to us and then we will call you to pick it up.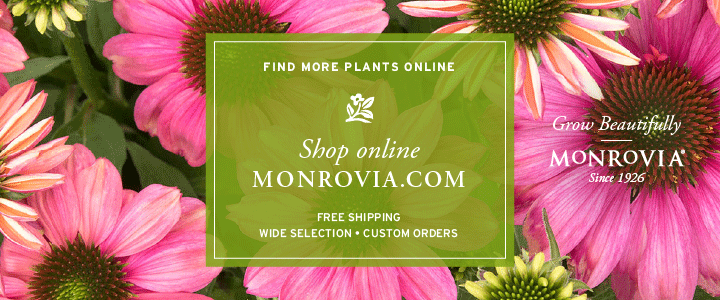 1 Year Warranty …………………… Trees / Shrubs
30 Day Warranty …………………… Perennials/ Roses / Indoor Plants
No Warranty ……………………….. Annuals / Hanging Baskets / Herbs / Vegetables / Water Plants